Coach Of The Week
---
The following Coaches have been awarded "Coach Of The Week". Congratulations to all of you.
Thank you to Petro Canada for their Sponsorship for Coach of the Week!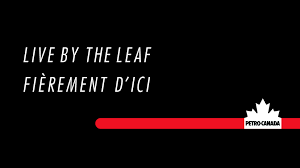 If you would like to nominate a Coach, please click here to go to our the Nomination Form


---
Coach of the Week November

Mike and Sara Pidhirniak

Nominated by: Ryan Arbour

Mike and Sara Pidhirniak deserve recognition for exceptional communication with the parents, running well organized, varied and interesting drills for the kids, for consistently showing enthusiasm and dedication to helping the kids improve and have fun. They consistently go the extra mile, even so far as to get the kid's first names screened onto their jerseys. The kids benefit so much from the energy they put out, and I appreciate it!

Coach of the Week November

Christine Baker

Nominated by: Corinne Bennefeld

Christine Baker is an incredible Coach. She has an excellent soccer IQ, and knows exactly how to coach our girls to their level of understanding and skill. She is always cheerful, pleasant and encouraging. She definitely deserves an award for her work and determination to coach our girls.

Coach of the Week November

Mike Callbeck

Nominated by: Joanna Perry

We have been involved with indoor and outdoor soccer for around 5 years now, and Mike Callbeck is by far the best coach we have had. He knew all the boys names after the first practise, and goes above and beyond for the team and to keep parents informed. Mike definitely deserves recognition for all he is bringing to SPDSA!

Coach of the Week November

Jose Villarroel

Nominated by: Jana Strate

Coach Jose is such a fantastic coach! He is always so positive with all of the girls, even when they may not be playing to their full potential; he strives to encourage them to be their best and improve daily. We appreciate all his dedication and investment into each member of the team. Our girls are very lucky to learn from such a technically skilled and compassionate coach. Thanks coach!!

Coach of the Week December

Michelle Schmaltz

Nominated by: JP Stollar

Michelle, takes times with all the girls to teach and explain the rules and how the game is played. She's organized before every game, has the girls on the pitch ready to warm up. Other parents have also commented in the stands on how well she is doing! Michelle and the assistant coach take the girls up to the track after Wednesday games for a conditioning/cool down. Thanks!!!!

Coach of the Week January

Paul Annicchiarico

Nominated by: Deana Breum


Coaches Paul & Laine demonstrate positivity, promote team building on and off the field, and are accepting and welcoming. They have organized a team lunch, keep an open door for communication, and model citizenship to their players, both as athletes and as people. These coaches go above & beyond. It is muchly appreciated!

Coach of the Week January

Nathaniel Sullivan

Nominated by: Jacelyn Lloyd

Coach Nathaniel is very committed to his young team and looks forward to seeing them and teaching them every Saturday. He enjoys watching them play and learn the skills of soccer. Coach Nathaniel is very patient and kind with all the children.
---
Coach of the Week Archives
Indoor 2018 - 2019