Assessment Information - Indoor 2023/24
---
---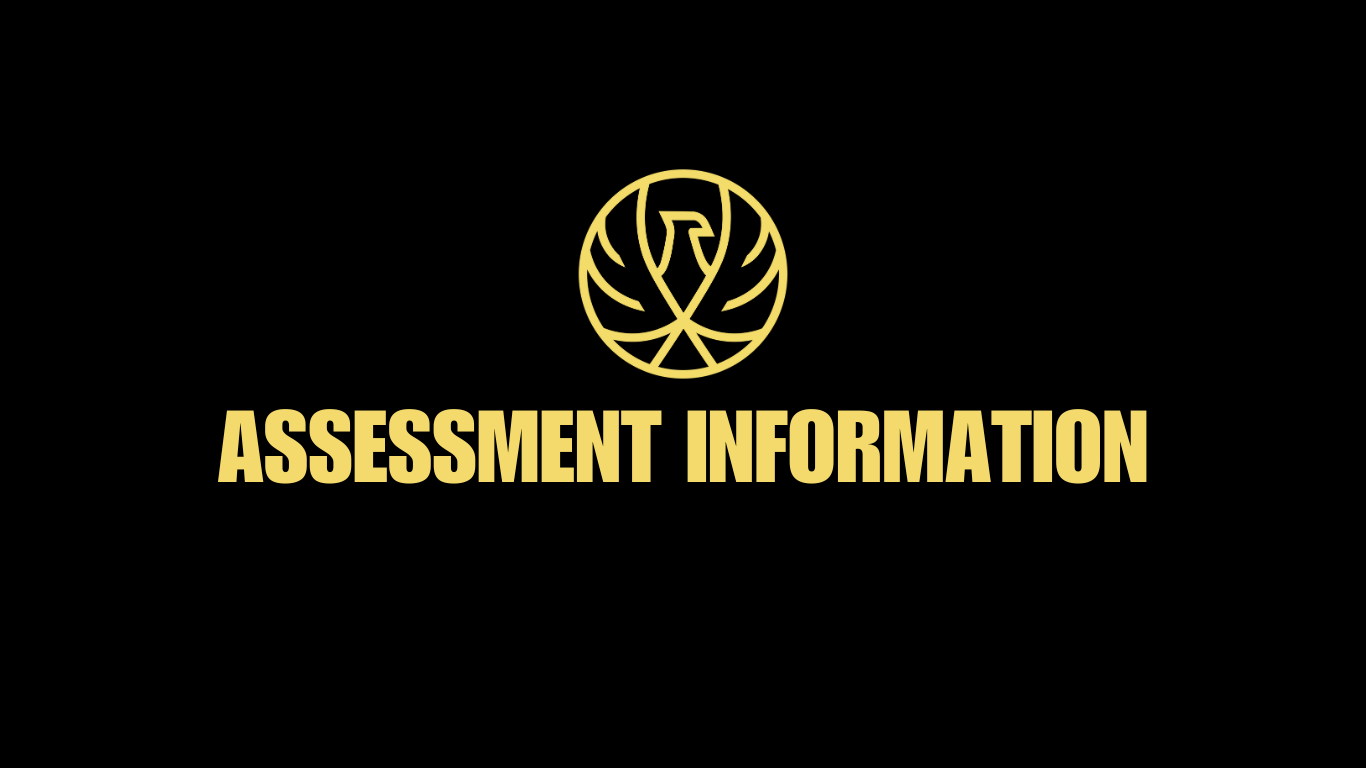 ---
This outlines the full process for our registration and roster formation for the upcoming indoor 23/24 season. We understand that this is a departure from years past, and we ask for your patience and understanding as we work through this new process.
Assessment Process
Why we're doing it this way: Our goal is to reduce the stress on players and workload of our staff moving through the assessment period. Please review the process thoroughly.
Step 1: Register your player(s) in RAMP.
If your first and/or only choice is Phoenix FC, we ask that you register fully with our club in the RAMP system. Each program registration has the option of a payment plan which is laid out in the registration process.
For those who are not seeking a confirmed spot before the assessment period, you can register just for assessments and pay a non-refundable fee of $25. This is also completed in RAMP. Please select "Indoor 23/24 Assessments" as the season.
Step 2: Confirm your spot.
Our technical staff is sending emails offering a Phoenix FC Club Spot to our returning players who have registered prior to assessments. This means that the player is assigned to the level of play that we have indicated suits them best, based on coach evaluations completed throughout the outdoor season, as well as past technical staff observation and knowledge about the player. If your player is interested in assessing in a different tier than what is offered, they are welcome to be evaluated during assessment period. Your player can accept their offered spot in the program and still be assessed in a different tier within our club without losing their original offer (if they assess at Phoenix FC). We cannot promise spot retention if you are assessing at another club. A certain portion of spots will be left unconfirmed to allow for new players to enter the club organization.
Based on player age, returning players will receive their spot offer by:
U8-U11 (Grassroots): DATE - August 20th, 2023
U13-U19: DATE - August 27th, 2023
Step 3: Attend assessments.
If you have accepted a spot with your program and do not intend to assess in a different tier than what is offered, plan to attend your assessment sessions as pre-season training sessions. Confirmed players will join those being assessed to help determine best fit of the assessed players. For example, if you accept an offered Tier 2 spot, please attend Tier 2 assessments as a training session.
Step 4: Await your roster confirmation.
If you receive an offered Phoenix FC Club Spot, you are being asked to commit to the club. At the time of our offer, we cannot guarantee a roster position on a specific team or with a specific coach. Roster finalization of both players and coaching staff are completed at the end of assessment period.
Your program director will share finalized rosters with coaching staff and families by the following dates:
U8-U11 (Grassroots): August 26, 2023
U13-U19: September: September 2, 2023
Step 5: Pre-season training and EMSA registration.
A. Pre-season training: Teams will being pre-season training in mid-September. Coaching staff will provide schedules and set-up parent meetings to get the season started up.

B. EMSA Registration: You are required to register your player in the EMSA portal system. You will also need to obtain an EMSA player card.
Both processes are found here:
Register in EMSA portal
EMSA ID card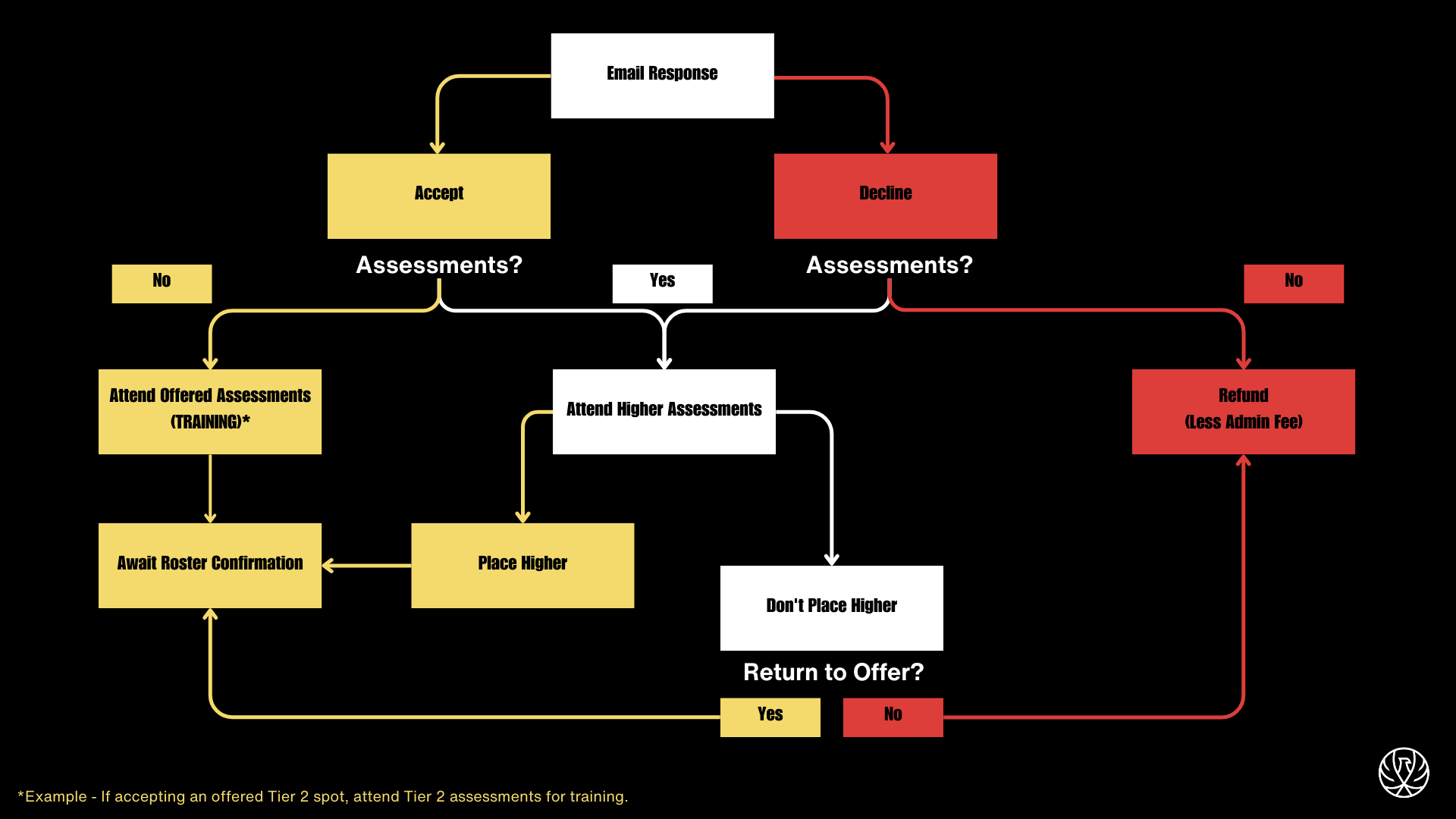 August 16 - Assessments Townhall
Join us this Wednesday, August 16 from 6:00-6:45pm on Microsoft Teams as we discuss the upcoming assessment period. As noted above, our assessment procedure is a departure from years past, so we want to give you all the information you need ahead of time to ensure a smooth, successful, and enjoyable assessment period.
Meeting Link: https://shorturl.at/djlOZ
Assessment Schedule (Grassroots) **AS OF 2023-08-24**
August 21
5:30-7:00pm - U8/U9 Boys (2015/2016) - Millennium Place D
7:00-8:30pm - U11 Boys (2013) - Millennium Place D
August 22
5:30-7:00pm - U8/U9 Girls (2015/2016) - Millennium Place C
5:30-7:00pm - U10 Boys (2014) - Millennium Place D
7:00-8:30pm - U11 Girls (2013) - Millennium Place C
7:00-8:30pm - U11 Boys (2013) - Millennium Place D
August 23
Phoenix FC Facility
5:30-7:00pm - U10 Girls (2014)
7:00-8:30pm - U11 Girls (2013)
**August 24**
Millennium Place
5:30-7:00pm - U8/U9 Girls (2015/2016) - Field C
5:30-7:00pm - U8/U9 Boys (2015/2016) - Field D
7:00-8:30pm - U10 Girls (2014) - Field C
7:00-8:30pm - U10 Boys (2014) - Field D
**August 25**
Millennium Place
5:30-7:00pm - U11 Boys (2013) - Field D
Assessment Schedule (U13+)
August 28
5:30-7:00pm - U13 Girls Tier 1 (2011/2012) - Millennium Place B
5:30-7:00pm - U13 Boys Tiers 1/2 (2011/2012) - Millennium Place D
7:00-8:30pm - U15 Girls Tier 1 (2009/2010) - Millennium Place B
7:00-8:30pm - U17 Girls Tier 1 (2007/2008) - Millennium Place C
7:00-8:30pm - U17 Boys Tier 1/2/3 (2007/2008) - Millennium Place D
August 29
5:30-7:00pm - U13 Girls Tier 2/3 (2011/2012) - Millennium Place B
5:30-7:00pm - U13 Boys Tier 2/3 (2011/2012) - Millennium Place D
7:00-8:30pm - U15 Girls Tier 2/3 (2009/2010) - Millennium Place B
7:00-8:30pm - U17 Girls Tier 2/3 (2007/2008) - Millennium Place C
7:00-8:30pm - U15 Boys Tier 1/2/3 (2009/2010) - Millennium Place D
August 30
7:00-8:30pm - U15 Girls Tier 1 (2009/2010) - Millennium Place B
7:00-8:30pm - U17 Girls Tier 1 (2007/2008) - Millennium Place C
7:00-8:30pm - U17 Boys Tier 1/2/3 (2007/2008) - Millennium Place D
August 31
5:30-7:00pm - U13 Girls Tier 2/3 (2011/2012) - Millennium Place B
5:30-7:00pm - U13 Boys Tier 3 (2011/2012) - Millennium Place D
7:00-8:30pm - U15 Girls Tier 2/3 (2009/2010) - Millennium Place B
7:00-8:30pm - U17 Girls Tier 2/3 (2007/2008) - Millennium Place C
7:00-8:30pm - U15 Boys Tier 1/2/3 (2009/2010) - Millennium Place D
September 5
6:30-7:30pm - U13 Girls Tiers 2/3 (2011/2012) - Phoenix FC Facility
7:45-8:45pm - U15 Girls Tiers 2/3 (2009/2010) - Phoenix FC Facility
Assessment Schedule (ADULTS)
September 6
6:30-8:00pm - Women's Major League, Women's Premier League, Women's Div. 1, Women's Div. 2 - Millennium Place D
September 7
6:30-8:00pm - Women's Major League, Women's Premier League, Women's Div. 1, Women's Div. 2 - Millennium Place D
September 12
6:30-8:00pm - Men's Major League - Millennium Place C
September 17
6:00-7:30pm - Men's Major League - Millennium Place C