Rise and Shine Academy
---
---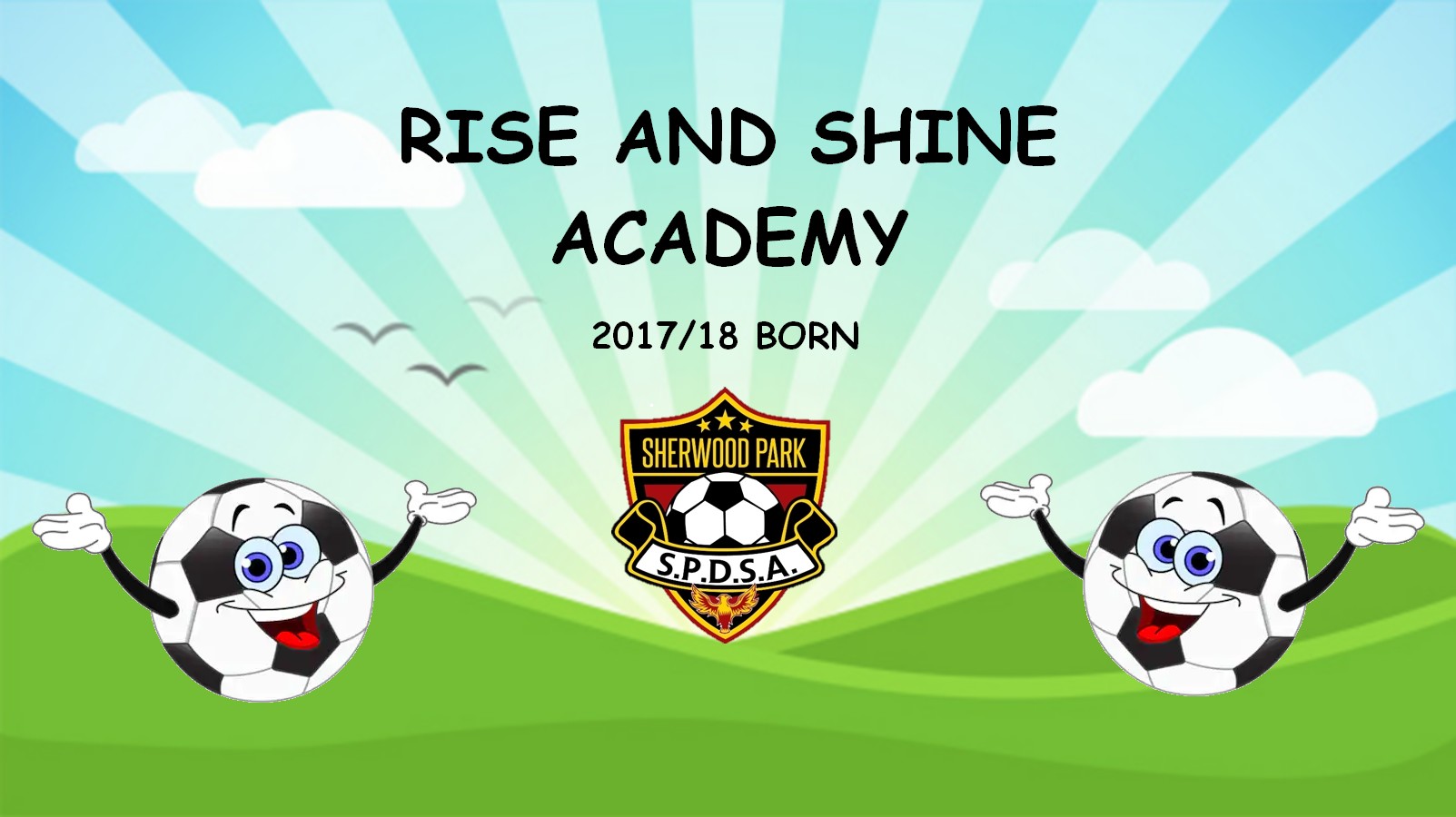 ---
Timbits U2-U3 Rise & Shine Soccer Academy
The SPDSA Rise & Shine Soccer Academy is designed to get young children involved in sport with a soccer focus. The main goal of the program is to develop fundamental movement patterns built around FUN games and Activity's in a non-pressure environment. The SPDSA's qualified and experienced Technical team will oversee and run these sessions to develop physical literacy using FUN creative and imaginative coaching techniques and to teach players the importance of following instructions.
The program is designed to ensure a positive introduction to sports in a FUN learning environment which will introduce the importance of being active and staying healthy.
About the Program
10 indoor sessions
2-3 (born in 2017 & 2018) years 40 minutes per class (Parent & Child)
Professional Staff Coaches
Parent participation will be required and must be present throughout the entirety of the Class
For children aged 2 - 3 years of age.
Timbits Jersey and Ball
Cost Free
Program Curriculum
Children will participate in stimulating practices and activities that introduce them to fundamental movement and physical literacy (running, jumping, hopping, bending, catching) as well as basic soccer skills (dribbling, running, shooting, passing) through a variety of fun games, activities and obstacles. We achieve this by using equipment that is safe for children and help develop cognitive recognition and physical literacy. Parent participation is a requirement.
Program Schedule
Tuesdays
Limited to 24 participants per class
Location: Millennium Place Indoor Field & Gym
Dates:
April 14 - 11:55am - 12:35pm - Millennium Place Gym
April 21 & 28 - 11:10am - 11:50am - Millennium Place Gym
May 5, 12, 19, 26, June 2, 9 - 11:10am - 11:50am - Millennium Place MacMillian Field
June 16 - 11:40am - 12:20pm - Millennium Place Maxwell Field
Cost: Free for 10 weeks