RE-BOOT EXCANGE PROGRAM
---
---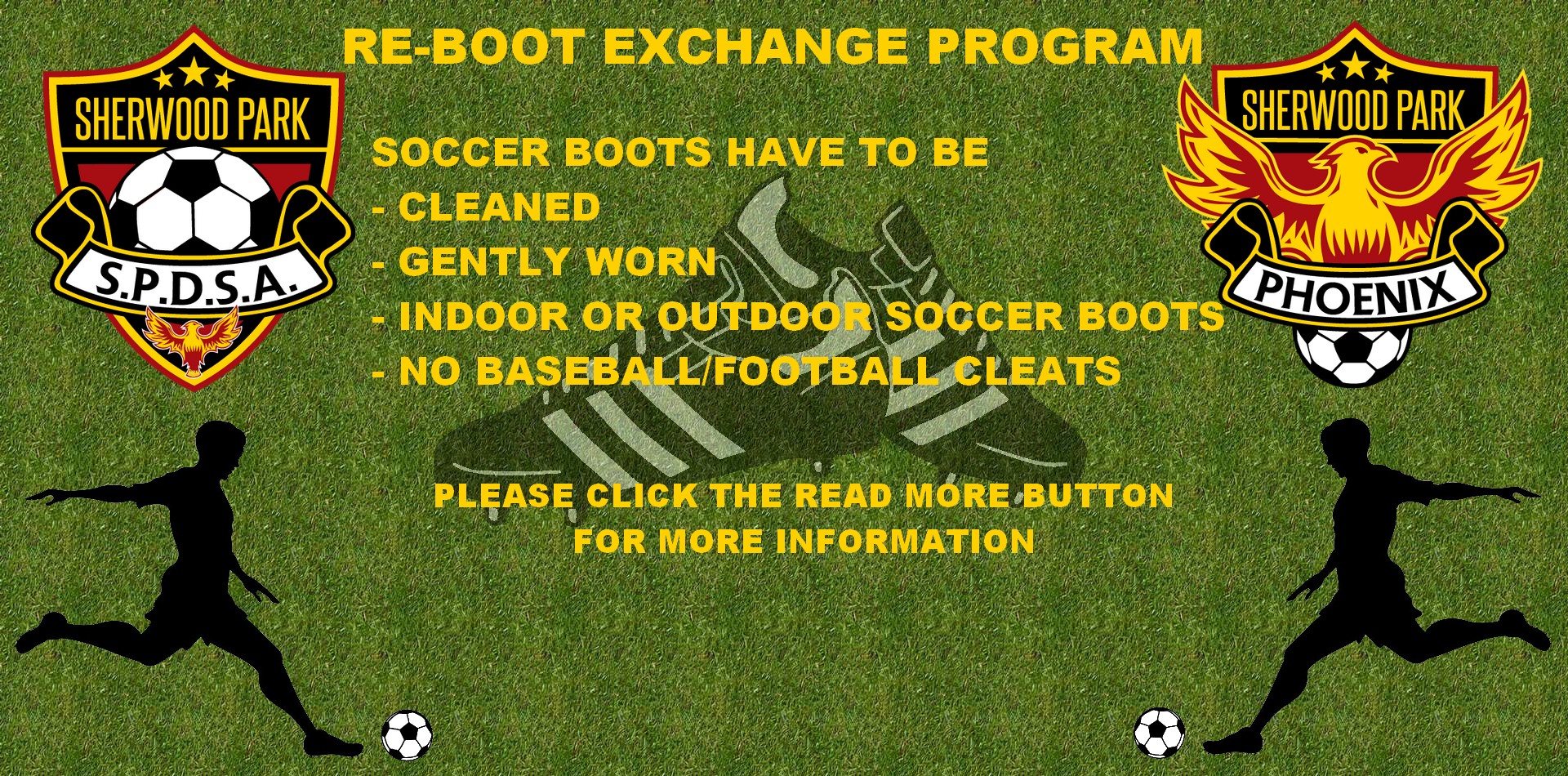 ---
RE-BOOT EXCHANGE PROGRAM
SPDSA has started the RE-BOOT program that offers families the opportunity to exchange out-grown soccer boots for larger sizes. This exchange program is available to anyone who would like to participate and will work better if families are able the make exchanges. It is our hope to gift boots to anyone who needs them.
We accept well-loved, well-worn soccer boots, however please keep this in mind
Please clean up the boot the best you can
Worn is fine, Holey is not
Indoor and Outdoor boots are what we are looking for
No Baseball or Football cleats will be accepted
Please drop of any old boots during our office hours
Monday to Friday 9am to 5pm, at 201, 251 Kaska Road.
Once we have enough inventory, we will let the membership know the program is up and running
We would like to have it up in full swing prior to the Outdoor Season 2020
Thank you for all your support in this program
SPDSA Staff and Board